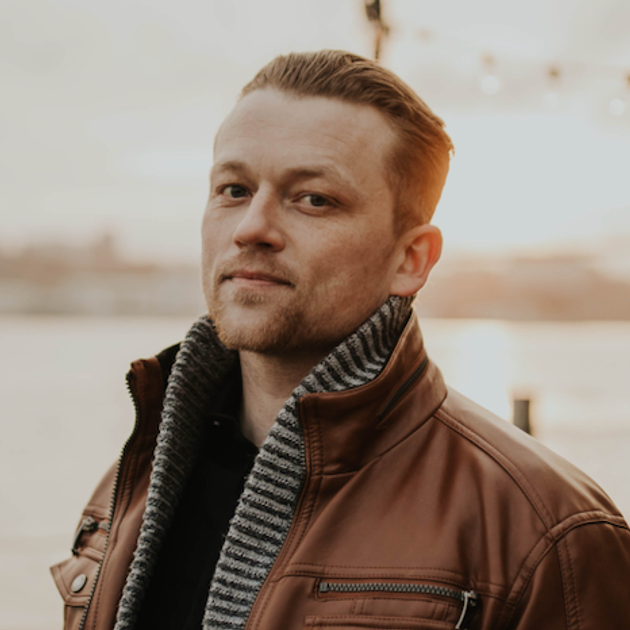 About Allen
Singer-songwriter Allen Snow, band leader of The Quorum (ECMA 2023 winners), has the singing chops of a man who's lived a thousand lifetimes, with a raspy and soulful sound that perfectly encapsulates the transient life he's lived thus far.
Snow doesn't have a hometown per se but does consider himself an East Coaster. An unconventional upbringing had him move through various homes throughout Eastern Canada before settling in Halifax, NS in 2010. A constant in Snow's life was his love of making music. He's been singing for as long as he can remember, beginning his journey as an artist recording cassettes of himself singing to the radio. He picked up his first guitar at age 10, discovering musical greats like Eric Clapton, Etta James, Muddy Waters, and Skip James. When listening to Snow's music, it isn't hard to tell that these artists have heavily influenced his sound; however, his love of music has no genre limitations. Growing up, he listened to every type of music, and rumor has it he even dabbled in writing poetry.
An accomplished songwriter, Snow starts everything on an acoustic guitar. To classify his music as solely Blues, Rock, or Country just wouldn't quite fit. Snow's sound has all of those elements; band arrangements come later in the writing process and, vibe dependent, his songs can even take on a folk feel. In the wake of Snow's debut album "The Quorum," he continues to perform live in the Halifax area. To get a good feel for his breakout album "The Quorum," check out the song "Wolf in Disguise."
When Allen Snow isn't performing or recording, he's working as a Damage Control Instructor and raising his two young kids. Head over to the events page to find out when you can hear him live next!